Welcome!  For my first post, I am going to tell you a little bit about me and why I do this research.
I am a social scientist, not a medical doctor. I have two young kids, but neither has been diagnosed with type 1 diabetes. So why am I doing this work? For over a decade, I have been researching and studying the use of technology in health. I've been particularly interested in the adoption of technology by health care providers and patients. I'm also intrigued by how technology can be used to help improve peoples' health and health behaviors.
Past research shows that people with chronic illnesses are often overwhelmed with all of the life changes that occur after diagnosis. This sparked my interest and I began researching how technology could make a positive impact on this stressful time. Type 1 diabetes (T1D) appeared to be one chronic illness where I thought I may be able to make an impact. T1D is often diagnosed when an individual is young. When a child is diagnosed, their parent often takes responsibility for managing the child's diabetes because it is extremely complex and demanding. Adding to that complexity, as the child gets older and becomes more independent, the parent and child must learn to share the management tasks. This often leads to additional stress and strain on the relationship between the adolescent and their parent. So, I thought that if I brought together the right team, we could test how technologies have the potential to make a difference.
Studies have found if family communication is positive and effective, management of T1D improves. The app that we are currently developing seeks to promote positive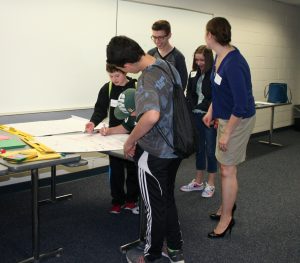 communication between parents and their kids. Additionally, with an increase in effective communication, we hope that more trust will be built and the transition to the adolescents' self-management will be smoother for both the teens and their parents. The content and design of the app was brainstormed by our diverse team of doctors, nurses, and communication researchers. We are currently working with an app development company to create the app.  I am fortunate to be working with such talented people on such an important problem. It is my hope that this app will truly make a difference in the lives of families affected by T1D.